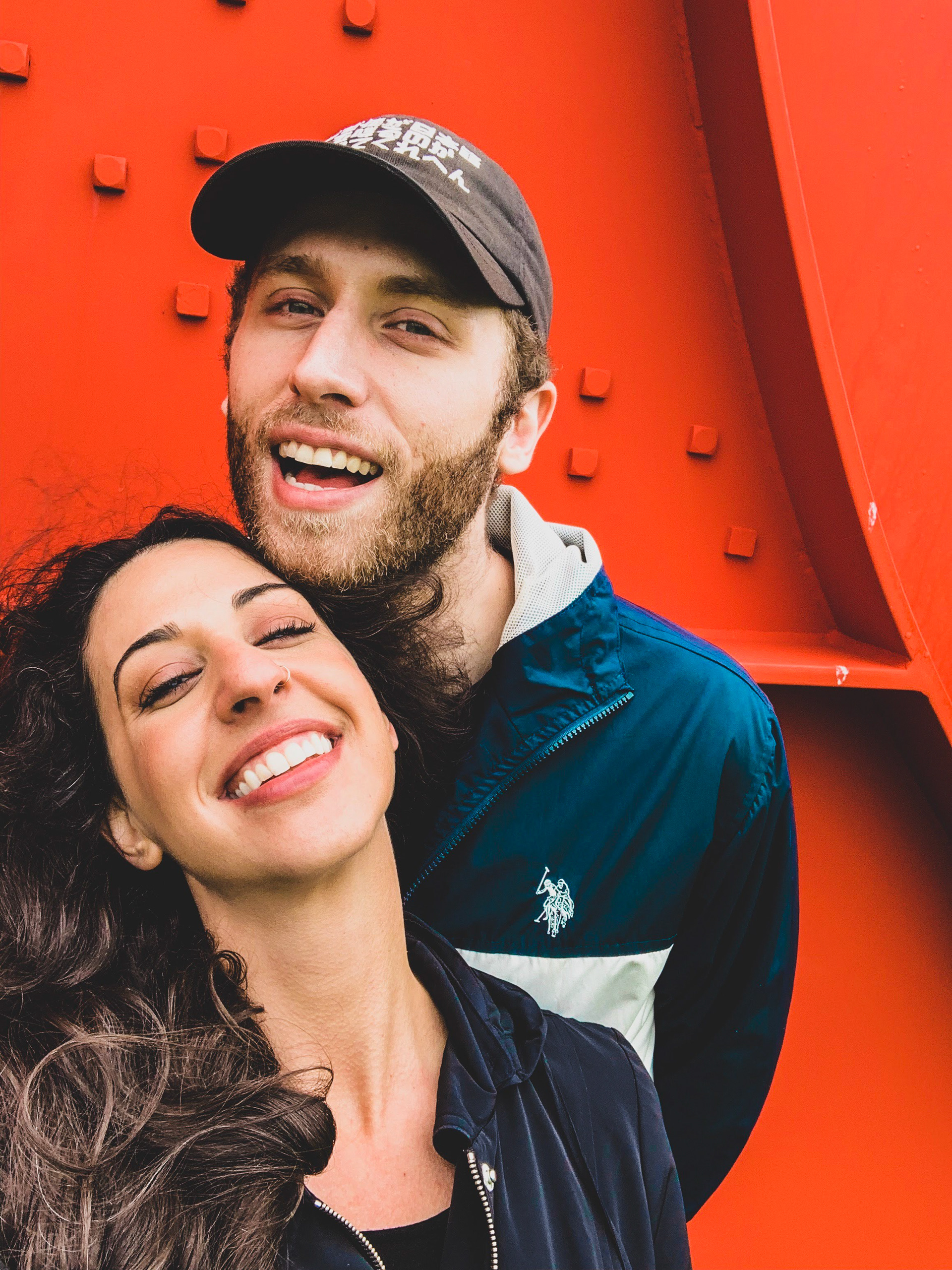 Gavin Shapiro and Audrey Heyman met in 2019 and have been hanging out and going to art museums ever since. "I'd Go Anywhere With You" is their first collaboration together.

-
Gavin Shapiro is a digital artist currently living in New York City and has been making NFTs since mid-2020. His ultimate goal is to produce work that makes you smile, and these days he aims to do that by making vibrant, surrealist 3D animation that doesn't take itself too seriously but still retains a high level of quality. He's lived and worked in Osaka and Paris, working on a large variety of projects including tv shows, commercials, outdoor displays, large-format stage visuals, and animations for casino games.
His personal work, released under the name "shapiro500", has been used as visuals at music festivals and shows all over the world, and has been shown on digital billboards as part of art exhibitions in New York City and Tokyo. His animations have accumulated hundreds of millions of views across Instagram, Facebook, Reddit, and Giphy.

-
Audrey has been painting ever since she was a small, feisty child growing up in Albuquerque, New Mexico. She now lives in NYC as a less small, still feisty painter who is obsessed with capturing the magic of her childhood in New Mexico. She finds inspiration in the hugely expansive desert skies and the sun-bleached nostalgia of the American Southwest. 
She studied Fine Arts and Illustration at the School of Visual Arts in New York City, but dreams of one day painting the Sandias from her backyard.